Strong, safe and secure deadlocks and sash locks
To truly protect your home or place of business against intruders you need to secure the property using the very best and most effective locks on the market. ASL Locks in Hampstead is proud to present a range of top quality deadlocks and sash locks that will provide strong, secure and long lasting protection for your property. Our team of expert locksmiths can recommend, supply and install a range of deadlocks and sash locks from some of the most trusted and respected manufacturers in the industry. We're available 24/7 throughout Hampstead and London and in case of emergency our specialist team can usually be at your property in 15 minutes or less.
Choosing a lock is all about strength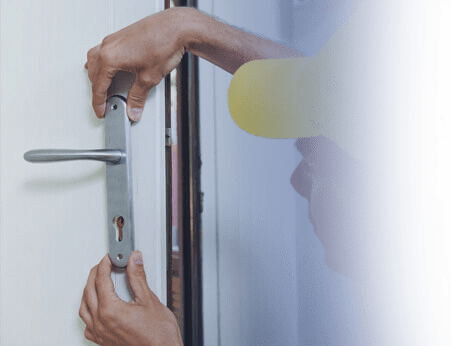 THE VERY BEST SECURITY LOCKS ON THE MARKET
Home Office statistics show that 71% of burglars target the doors of a property, usually by forcing a lock. ASL Locks in Hampstead stocks the latest deadlocks and sash locks that will ensure burglars won't take your home lightly. Change your locks now by calling our same day service.
Our deadlocks and sash locks are top of the range
At ASL Locks, we can supply a variety of premium doors to strengthen the security of your home:
Mortice deadlocks

Most insurance companies and the police now recommend a 5-lever lock.
Most older mortice locks have 2.5in or 3in case sizes, so they can be replaced by new 5-lever ones.
Ideally suited for main entrance communal doors for extra security and fitted with a turn and key cylinder (as required by fire regulations).
Models with registered keys available. We supply & install mortice locks to ANY wooden door.

Metal door deadlocks

Our metal door deadbolts can be operated from either side by key or turn using any standard screw-in cylinder or thumbturn.
Extra security for metal doors as well as wooden doors with ASL Locks.

Rim automatic deadlock

The deadbolt is automatically thrown when the door closes and withdrawn by pull-lever from the inside, or by key from outside.
Handle is locked by an extra turn of the key from the outside.
5-lever sash locks

ASL offers an effective two bolt 5 lever mortice lock with deadlocking and latch operation.
Ideally suited for French doors and side and back wooden doors.

Deadbolt rim cylinder lock

The deadbolt is automatically thrown when the door closes and withdrawn by turning the handle, or by key from outside.
Handle can be deadlocked by a reverse turn of the key from the outside.
Bolt can be held back by turning the handle and depressing the button on the case.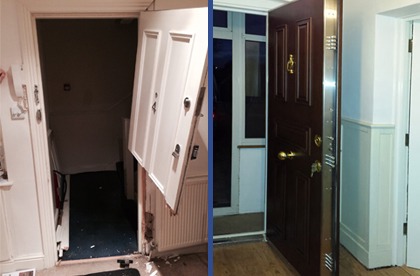 Which door would you prefer to have to keep a burglar out?
For ultimate security get a Titan steel door.

When you've been burgled, we know you want a new lock that secures your home or property. With our same day service you will be secure quickly.
CALL US IMMEDIATELY ON 020 3070 3998 OR