Emergency Locksmiths, Burglary Repairs & Door Replacement for Hampstead
DON'T PANIC IF YOU'RE LOCKED OUT IN NW3 – CALL ASL LOCKS TODAY

Call on our 24/7 emergency locksmiths on 020 3070 3998 and we'll be with you in Hampstead whenever you need us. Or
Same Day Lock & Door Replacement Or Repair
24 Hour Emergency London Locksmiths & Carpenter
Emergency 24/7 locksmiths
In 95% of cases, we can gain entry to your property without damaging your current locks. In the 5% of cases that damage is necessary, we also offer an on-the-spot lock replacement service so your security will never be compromised.
NW3 YOUR LOCAL PROFESSIONAL LOCKSMITH & CARPENTER SERVICE
Our local HAMPSTEAD LOCKSMITH is available if you've had a burglary, if your door is damaged and you need a same day door replacement or your locks and frame are damaged. We can be with you with in half an hour &  have been serving the Hampstead area for over 30 years.
IF YOU ARE LOCKED OUT IN HAMPSTEAD, WE CAN OPEN YOUR LOCK WITHOUT DAMAGE ON 99% OF CALL OUTS.
We specialize in
Banham locks/ Chubb locks & Ingersoll locks 
Same Day Door Replacement
& Door Frame Repairs or Replacement
 General Burglary Repair
If you have been burgled you can rest assured that you will have a professional team with you on the same day carrying out the necessary work to make your home apartment or office secure again. We do work for all the major insurance companies and are often called out  by the police and local councils in the London area.
ASL locksmiths door replacement & burglary repair company has been established for over 30 years.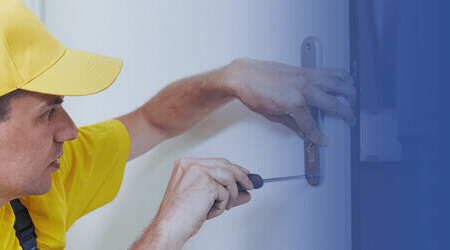 Have you just moved into Hampstead NW3?
It's always a good idea to change your locks. You never know who has the previous keys. You can call us out to do a site survey on the security of your home.
Keep our number in your phone just in case you need us in the future.
NORMALLY YOUR BUILDING INSURANCE WILL COVER ANY DAMAGE TO DOOR OR FRAME OR LOCKS AFTER A BURGLARY
Locksmiths Services
Emergency Openings/ Lockouts
Broken Key Extraction
Gain access to premises
Lock Installation to British Standard BS3621
Lock Repair Or Replacement with High Security Locks
Commercial Locksmith Services
Residential Locksmith Services
Secure Up/ Board Up
Security Bars Fitting
Door Services
Master Carpenter Doors Service
Emergency Door Replacement
Emergency Door Repairs
Emergency Carpenter Services
Frame Repairs or Replacement
General Burglary Repairs
Same Day Wooden Door Replacement
Titan Steel Security Doors
Security Grills

LOCKSMITHS SERVING LONDON SINCE 1980. FIND OUT MORE ABOUT OUR:
[gravityform id="2″ title="false" description="false" ajax="true"]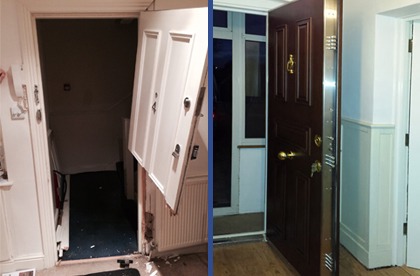 Which door would you prefer to have to keep a burglar out?
For ultimate security get a Titan steel door.