Emergency Locksmiths, Burglary Repairs & Door Replacement for Covent Garden WC2
OUR FLEET OF LOCKSMITHS ON MOTORBIKES CAN REACH YOU IN JUST 15 MINUTES
Your Local 24/7 Emergency Locksmith London in Covent Garden WC2
Broken locks or doors are a serious security issue and should be repaired by a professional locksmith as soon as possible.
With ASL Locksmiths London, you have experienced and reliable Emergency Locksmith London available throughout London 24-hours a day, 7-days a week.
Whether you need your locks changed or got locked out of your apartment allow us to make the situation as simple and pain-free as possible by providing excellent service at reasonable prices.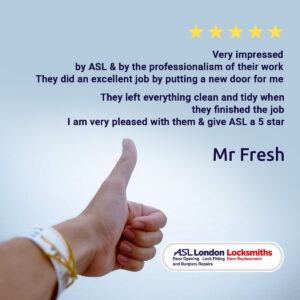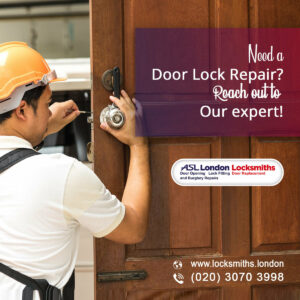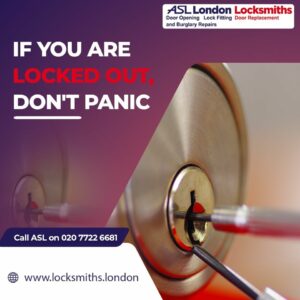 COVENT GARDEN
WC2
YOUR LOCAL LOCKSMITH &
CARPENTER
LOCKED OUT?
LOST YOUR KEYS?
NEED YOUR LOCKS REPLACED?
Whether your key has broken in the lock or you have locked keys inside, our professional locksmith can unlock any door providing a rapid emergency response day & night.
Our Master locksmiths are fully qualified and can open any lock without damage in 95% of cases.
If we cannot pick your lock, we also offer on-the-spot lock change service or lock repair.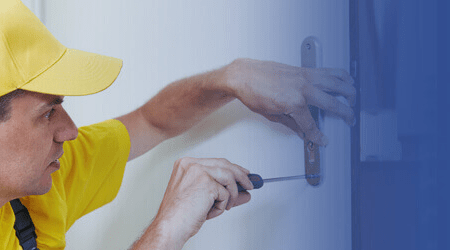 Have you just moved to
Covent Garden WC2?
It's always a good idea to change your locks. You never know who has the previous keys. You can call us out to do a site survey on the security of your home.
Keep our number in your phone just in case you need us in the future.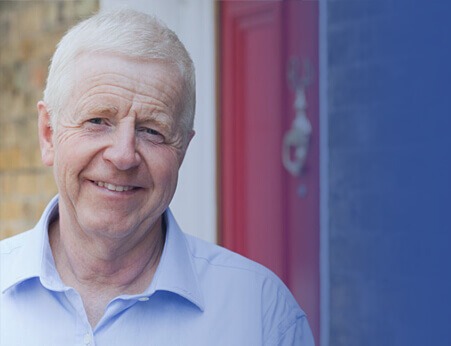 CALL ON OUR 24/7 EMERGENCY LOCKSMITHS ON 020 3070 3998 AND WE'LL BE WITH YOU IN COVENT GARDEN WC2 WHENEVER YOU NEED US OR
NEW LOCKS INSTALLATION
COVENT GARDEN WC2
A damaged lock or simply worn & outdated lock can dramatically affect your sense of safety & security, especially in a built-up area such as London.
We offer a lock repair service and high security lock replacement for all types of locks: keypad lock, rim cylinder lock, door latch, padlock, door handles, deadbolt, doorknob lock, Banham lock. We can install any security internal door lock for you and any front door locks you require.
We also specialize in window locks, gate locks, sliding door lock & door handle with lock. We can also supply a master lock system.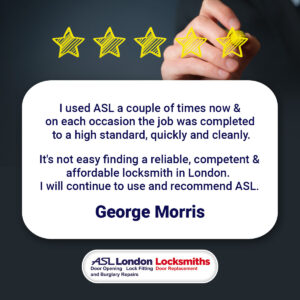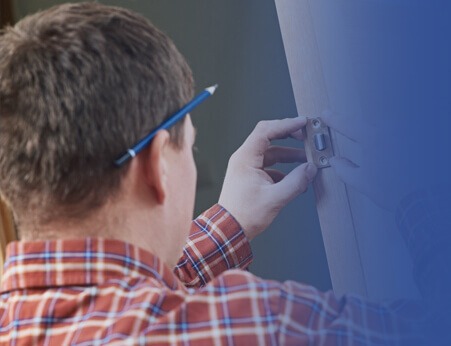 LOCKSMITH SERVICES
GAIN ENTRY/ LOCKOUT
BROKEN KEY EXTRACTION
LOCK REPAIR
RE-KEYING LOCKS SERVICE
MASTER LOCK SYSTEM
REGISTERED SECURITY KEYS
CONTROL ACCESS SYSTEM

COVENT GARDEN WC2
DOOR CLOSER
DIGITAL LOCK
SAFE OPENING
WINDOW LOCK
LOCK REPLACEMENT


Rim lock
Mortice lock
Dead lock
Sash lock
Banham lock
Ingersoll
Chubb
Era
etc.

Emergency 24/7 locksmiths Covent Garden WC2
In 95% of cases, we can gain entry to your property without damaging your current locks. In the 5% of cases that damage is necessary, we also offer an on-the-spot lock replacement service so your security will never be compromised.
YOUR COVENT GARDEN WC2 LOCKSMITHS SERVING LONDON SINCE 1980. FIND OUT MORE ABOUT OUR:
24/7 Emergency Secure-up, Burglary Repair &
Same Day Door Replacement from your local carpenter in Covent Garden WC2
HAVE YOU BEEN BURGLED?
WE PROVIDE EMERGENCY SAME DAY DOOR REPLACEMENT & BURGLARY REPAIRS
Burglars often bluntly force their way into properties, resulting in large amounts of damage to the door and the door frame. Without immediate repairs or replacement, a damaged door or door frame leaves your property and belongings at risk.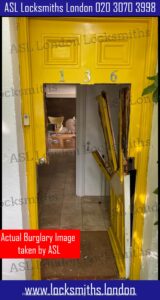 Any burglary damage is normally covered by your building insurance
And therefore you are entitled to have a temporary door fitted while a copy of your original door is being made and the insurance will cover the cost of both doors.
HOW SECURE IS YOUR DOOR?
All our security doors are fitted as standard with three locks. One is a high security rim lock near the centre of the door. Above and below this we fit two high security mortice deadlocks with lockguards.
The door uses a registered security key and the door is hung on three stainless steel butt-hinges. A pair of hingebolts, a doorviewer and a letterbox can be requested.
We install London and Birmingham bars as standard, to strengthen the wooden door frame to resist "kick in" type attacks and forced entry.
If your door frame has been damaged or broken beyond repair it can also be replaced.
Disposal of your old door and frame is part of the standard service.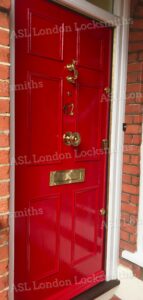 Your doors are the most vulnerable part of your property.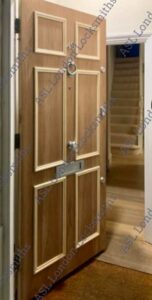 It is crucial to have a strong door and locks installed, especially after a burglary.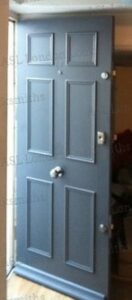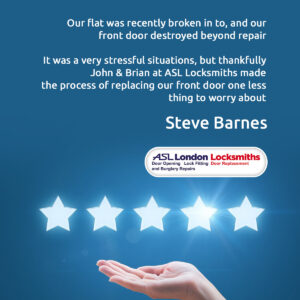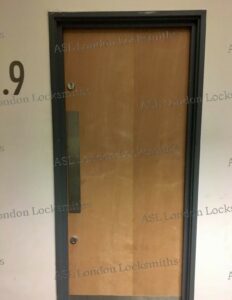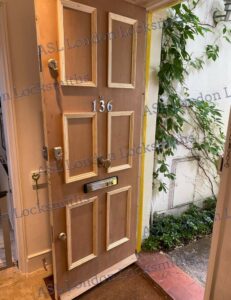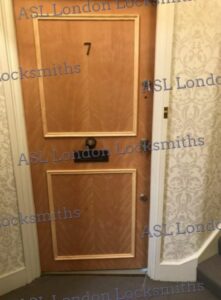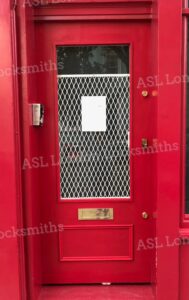 NORMALLY YOUR BUILDING INSURANCE WILL COVER ANY DAMAGE TO DOOR OR FRAME OR LOCKS AFTER A BURGLARY
PROTECT YOUR PROPERTY FROM FUTURE BURGLARIES
Not only do we offer lock and burglary repairs London Covent Garden WC2 services, arriving at your door within 15 minutes of your call, but we also offer a complete range of locks and accessories to safeguard your property from future
break-ins.
This including deadbolt locks, hookbolt locks, high security nightlatch locks, door viewers, hinge bolts and hinges.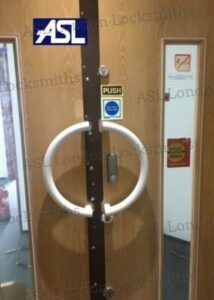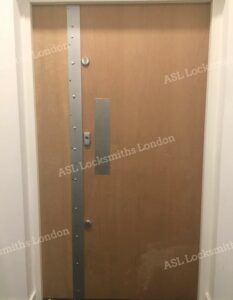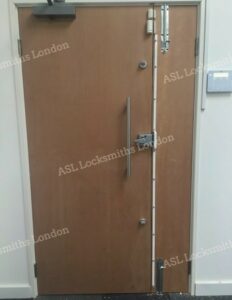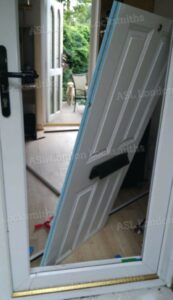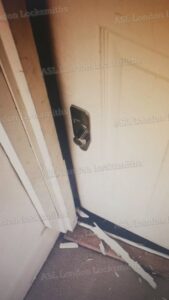 Installing Banham locks to your chipboard door will cost you twice…
Believe it or not,
these PVC doors are actually locked with a Multi-point Locking System!
NEED EMERGENCY LOCKSMITH / CARPENTER SERVICES IN
COVENT GARDEN WC2?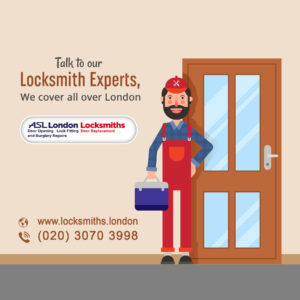 24/7 SERVICE DAY & NIGHT
SECURE-UP AFTER A BURGLARY
ANY BURGLARY REPAIR
DOOR BOARDING
OVERNIGHT SECURE-UP
NEW SECURITY LOCKS FITTING
You can rely on professional & experienced master locksmiths to provide you with a solution today.
With over 30 years of experience in the industry, our team of highly skilled 24/7 locksmiths can make sure your home or business is safe and secure in no time. Our average response time is within 15 minutes of receiving a call. 
Give us a call today!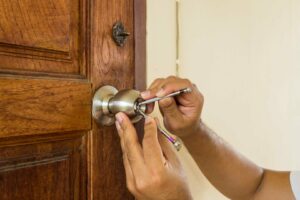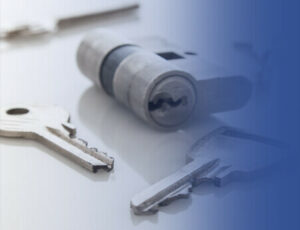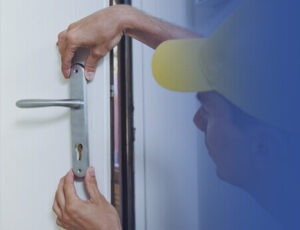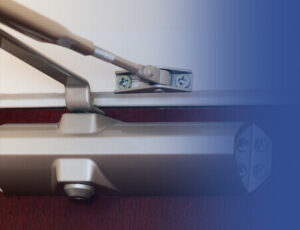 24/7 Emergency Carpenter
Same-Day Wooden Door Replacement
Door Repair
Door Frame Repair
New Frame Installation

24/7 Emergency Locksmiths
Emergency Door Opening
Lock Replacement
Lock Repair
Re-keying locks service
High Security Cylinders
Banham Locks
Safe Opening

Burglary Repairs
Secure Up
Boarding Up
Security Upgrade
Security Grills
Security Bars
Steel Security Doors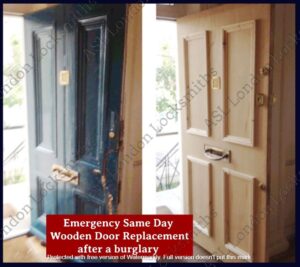 COVERING ALL OF LONDON / EXPERTISE
Barnet EN4
Bermondsey SE1
Battersea SW11
Brixton SW2
Camden NW1
Chelsea SW3
Clapham SW4
Ealing W5
Earl's Court SW5
Fulham SW6
Hammersmith W6
Maida Vale W9
Paddington W2
Hampstead NW3
Hendon, Brent NW4
Highgate N6
Holland Park W11, W8
Muswell Hill N10
Islington N1
Kensington SW7
Putney SW15
Lewisham SE13
Wandsworth SW18
Westminster SW1
West Hampstead NW6
Golders Green NW11
Same Day Door Replacement
High-security Cylinders
Emergency Door Opening
Locksmith Services
Break-In Repairs
Additional Security Upgrade
Damaged Door repair
Door Frame Repair
24/7 Burglary Repair
Lock Repair
Lock Replacement
Titan Steel Security Door
TITAN STEEL SECURITY DOORS
At ASL we are dedicated to producing the finest, strongest and most beautiful security steel doors available. We can supply and install our Titan Steel Security door with any colour and design of your choice and we can also create any design you require.
Because these doors are steel they will not warp or rot, and require much less maintenance than a conventional wooden door and frame.
Our door uses a unique registered key locking system in which 21 hard-steel bolts around the edges of the steel door simultaneously engage into the solid steel door-frame.
The Titan Steel Door has the appearance of a luxury wooden door, but the strength of a Safe Vault.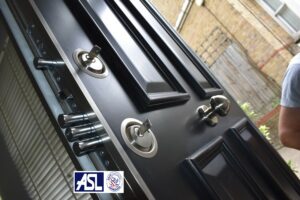 The Titan Steel Door makes a perfect Steel Front or Back Door, or any type of Steel Door. It is also an ideal door for an internal bedroom/ panic door in your home (or business).
TO ENQUIRE ABOUT OUR TITAN STEEL DOORS, PLEASE CONTACT US ON